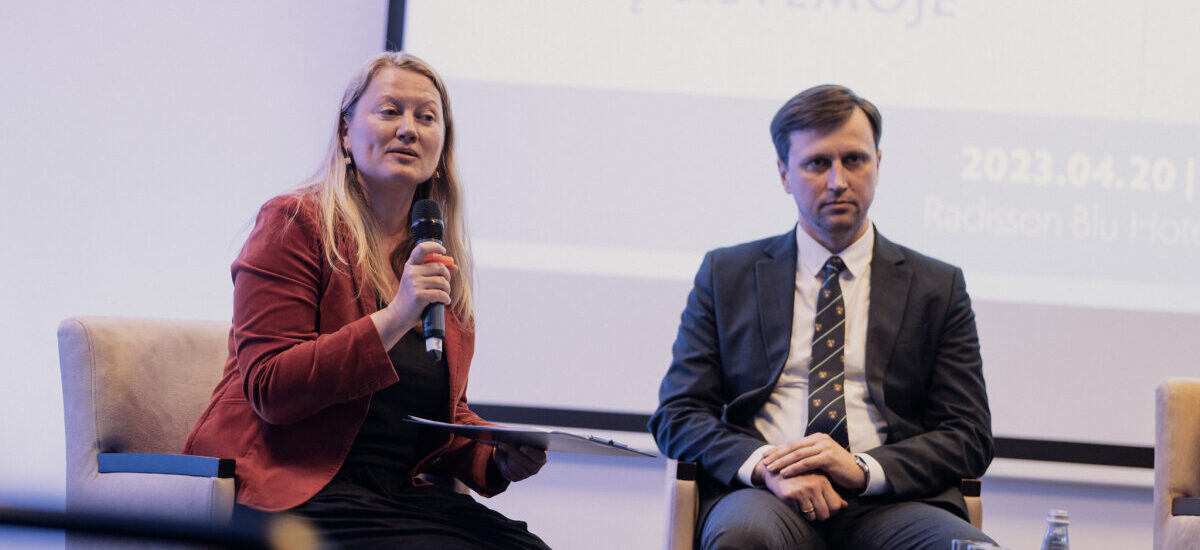 The 20th of March, 2023 has brought an excellent opportunity to present the results of the project "The Portrait of a Judge" to the audience of key stakeholders. Prof. dr. Salvija Mulevičienė has taken a stand in an international conference  "Facilitating change in the judiciary", organized by the National Courts Administration of Lithuania.
It was an excellent opportunity to see the key stakeholders in Lithuania – members of the judiciary as well as representatives of executive and legislative branches of government – to discuss the main findings of project concerning the competences instrumental and necessary for a judge in the contemporary society. Even more, it was refreshing to exchange ideas with the colleagues from abroad and listen to their meaningful insights. – says Prof. dr. Salvija Mulevičienė.
We are also pleased and honored that prof. dr. Salvija Mulevičienė was designated as the moderator of one of the panels!
(c) picture credits National Court Administration of Lithuania